28 Jul 2020
News Detail Template

23 Nov 2021
Dirk Cervenka is the new contact person for FBT in Germany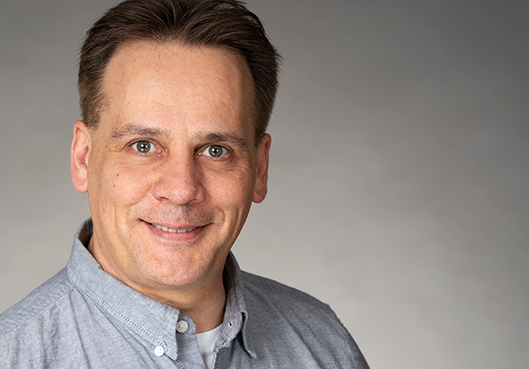 FBT Elettronica SpA announces a new direct sales structure in Germany as of 01 November 2021 and appoints Dirk Cervenka as Sales Manager Germany. From now on, Dirk Cervenka will be responsible for sales, marketing and service of the FBT business in Germany. He will take care of FBT customers, service, project business and new customer acquisition. As an experienced manager, he will be the new face to the customers of the traditional Italian brand.
Previously, Dirk Cervenka was working in various positions, such as sales manager, product manager, business development and brand manager for manufacturers and distributors in the pro audio B2B business.
FBT Elettronica is manufacturing professional sound reinforcement solutions for pro audio, live, and installation applications since more than 50 years and had not a big presence in Germany in the last years. FBT, based in the sunny city Recanati in Italy, is very successful in marketing its products worldwide. The establishment of the new direct sales structure should also be understood as a re-start to focusing again on the German market in the future.
"With Dirk, we now have an very experienced industry expert in our team with additional comprehensive knowledge, and who is highly respected in the market. He will help us to further establish the FBT brand in the German market. This is a real asset to our company and we are very much looking forward to working with them." say Pietro Guercioni and Luigi Paoloni, Export Manager Europe, FBT Elettronica SpA.
"I am very excited to join FBT's growth story at such a thrilling time. The impact of the last two years on the event industry is both a curse and a blessing. FBT is ideally positioned for these changes. The entire development and manufacturing process is located at the headquarters in the middle of Europe, independent of long supply chains from the Far East. FBT now will launch fascinating new products. Both, our long-standing- and new B2B- customers and business partners will be pleased with a fast and reliable delivery situation" says Dirk Cervenka.
---
FBT Elettronica SpA kündigt zum 01. November 2021 eine neue Direkt-Vertriebsstruktur in Deutschland an und ernennt Dirk Cervenka zum Sales Manager Germany. Cervenka wird sich zukünftig für den Verkauf, Marketing und Service rund um das FBT Geschäft in Deutschland verantwortlich zeigen und übernimmt für FBT die Betreuung von Fachhändlern, Projektplanern, Neukundengewinnung und Bestandskundenpflege im Innen- und Außendienst. Als erfahrener Manager gibt er der italienischen Traditionsmarke hierzulande wieder ein Gesicht.
Zuvor war Dirk Cervenka in verschiedenen Positionen, u. a. als Vertriebsleiter, Produktmanager, Business Development- und Brand Manager für Hersteller und Vertriebe im Pro Audio B2B Business tätig.
FBT Elettronica stellt seit mehr als 50 Jahren professionelle Beschallungslösungen für den Pro Audio-, Live-, und Installationsbereich her, war allerdings in den letzten Jahren in Deutschland nicht sehr präsent. Der Hersteller, mit Sitz im sonnigen Küstenort Recanati in Italien, ist mit der Vermarktung seiner Produkte weltweit äußerst erfolgreich. Die Einrichtung der neuen Vertriebsstruktur ist auch als Auftakt zu verstehen, den deutschen Markt zukünftig stärker zu fokussieren.
"Mit Dirk holen wir einen sehr erfahrenen Branchenexperten in unser Team, der neben umfassendem Fachwissen vor allem mit seiner kundenorientierten und ehrlichen Art ein hohes Ansehen im Markt genießt und uns helfen wird, die Marke FBT im Deutschen Markt weiter zu etablieren. Dies sehen wir als echten Gewinn für unser Unternehmen und wir freuen uns sehr auf die Zusammenarbeit", sagen Pietro Guercioni und Luigi Paoloni, Export Manager Europe, FBT Elettronica SpA.
"Ich freue mich sehr, zu einem so spannenden Zeitpunkt in die Wachstumsgeschichte von FBT einzusteigen. Die Auswirkungen der letzten zwei Jahre auf das Eventbusiness sind Fluch und Segen zugleich. FBT ist bestens für diese Veränderungen aufgestellt. Der gesamte Entwicklungs- und Fertigungs- Prozess liegt am Hauptsitz mitten in Europa, unabhängig von langen Lieferketten aus Fern-Ost. FBT kommt mit faszinierenden Produktneuheiten auf den Markt. Sowohl unsere langjährigen Stammkunden als auch neue Veranstalter und Geschäftspartner werden sich über eine schnelle und zuverlässige Liefersituation freuen" sagt Dirk Cervenka.