News
null
PAVILION VIK URUGUAY
09 Aug 2023
Pavilion Vik
LucesPro (Uruguay)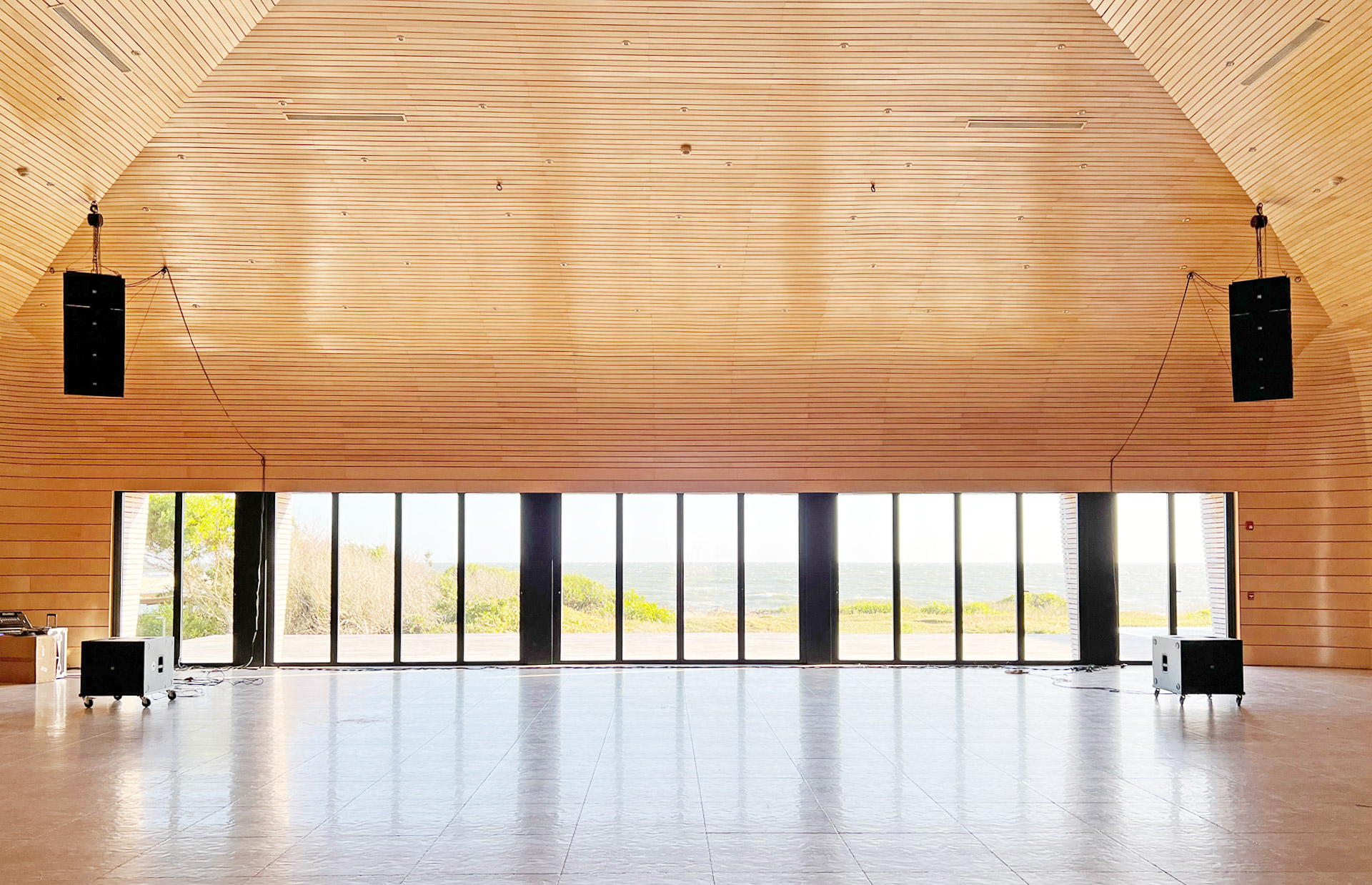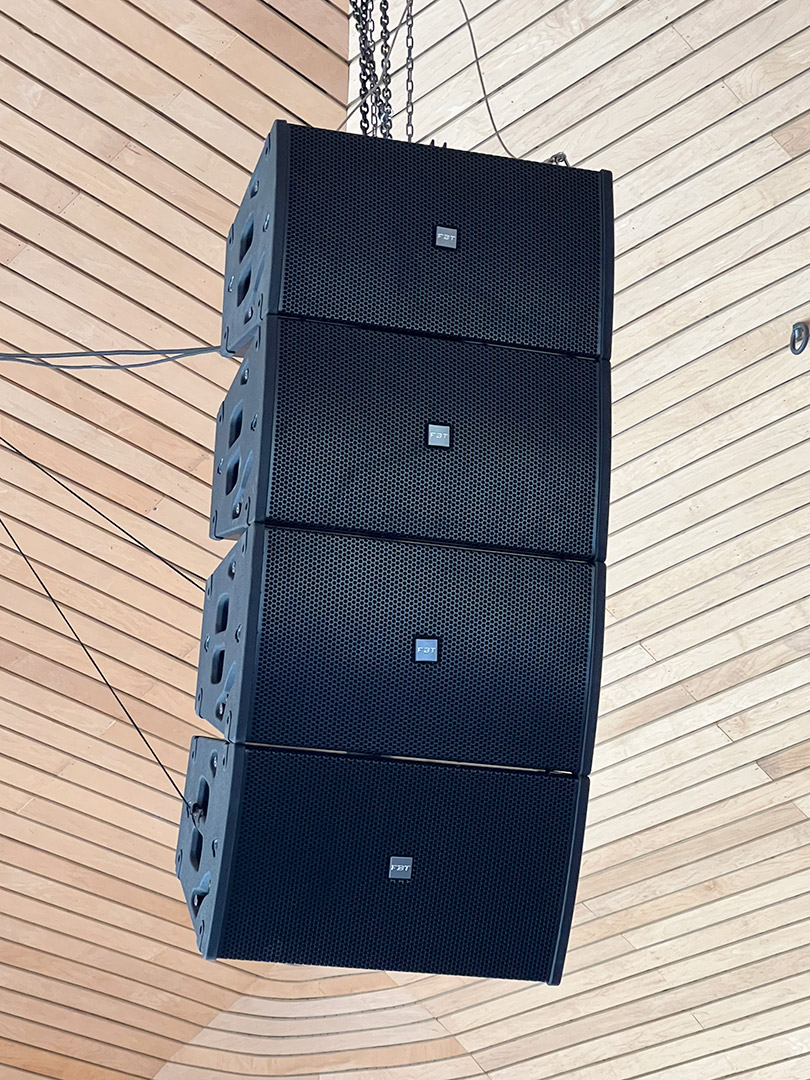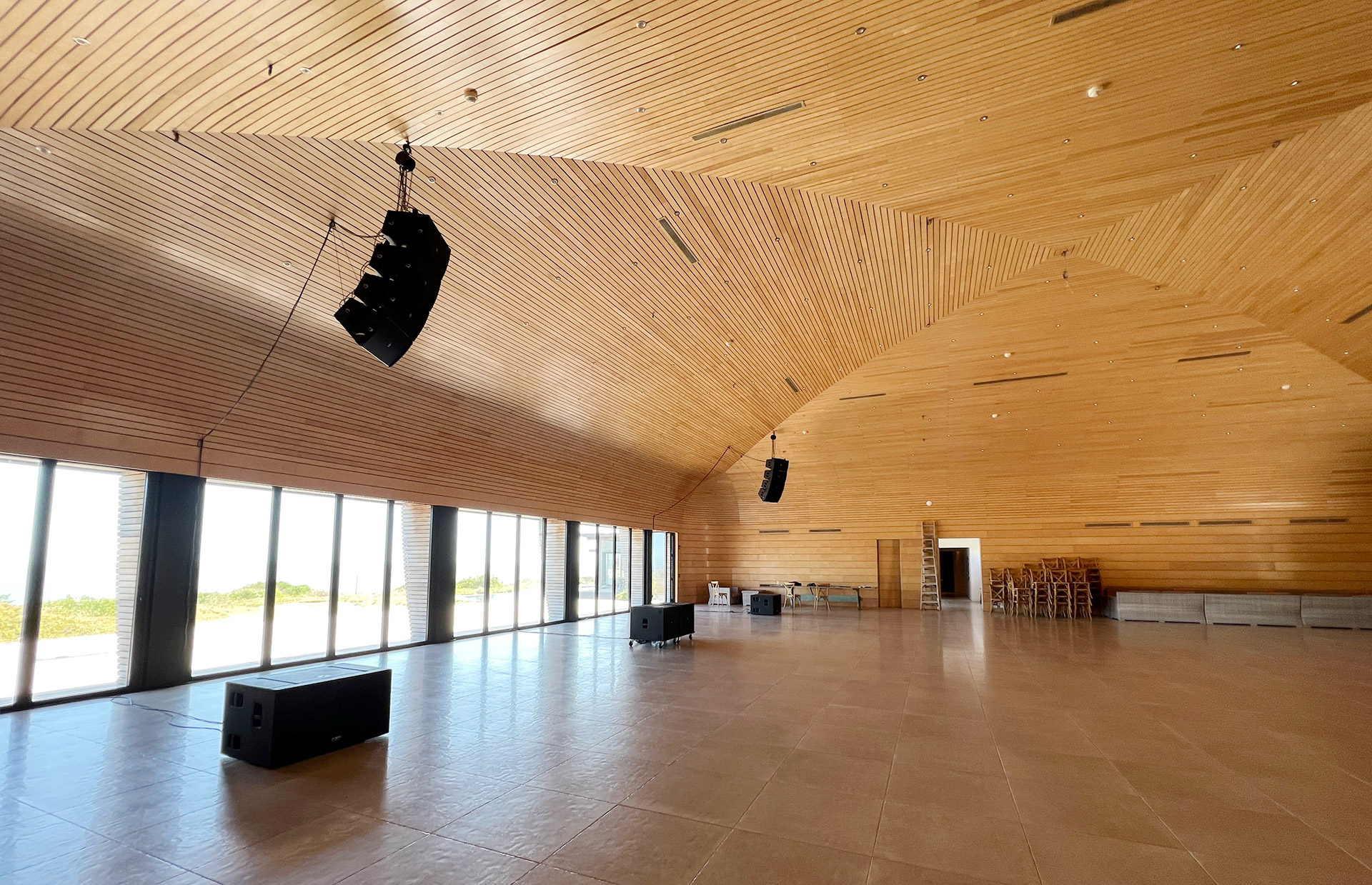 Pavilion Vik, Departamento de Maldonado (Uruguay), was thought by Alex and Carrie Vik together with Marcelo Daglio, who created a dazzling event space built directly off the sea with a large terrace on the beach.
With a natural, organic and unobstructed aesthetic, its dome-like structure of a plant boasts lapacho wood exterior and has textured maple wood interiors that enhance beautifully and hold all kinds of meetings. The striking interior captures the attention of visitors with hundreds of lights on the ceiling that design a starry sky, creating an environment totally different from any other. The complex consists of Vik Beach and Vik Ranch, with a capacity of up to 450 seated guests and 1000 in cocktail format. Pavilion Vik had everything to succeed, it just lacked an efficient and quality sound system. And LucesPro managed to find the solution by installing the FBT products.
Vik authorities were looking for a sound equipment of international quality, with versatility and support in Uruguay. Thus, LucesPro is incorporated into the project starting with the stage of calculations and measurements. It then continued with the development of the commercial part, and three months later was concluded with the installation of a Horizon VHA system of FBT.
FBT SYSTEM INSTALLED:
• 6x HORIZON VHA 406A
• 2 HORIZON VHA 112A systems
• 4 HORIZON VHA 118.2A systems
By incorporating a new generation sound system, Pavilion Vik's new facilities improved audio intelligibility.
"The sound design was in charge of our project department, taking into account all the characteristics of the place and the needs of the client," said Gerardo Hernández, who added that "The boxes were flown over 6 meters in height with anchor points generated specifically for the installation". Once the system was finished, LucesPro trained local technical staff in the use of these sound systems.
Gerardo Hernández, who led the project and the system adjustment, had the collaboration of Diego De Carolis, who works as an assembly and safety supervision technician, and Joaquín Villat, who helped in the adjustment of the HORIZON VHA system of FBT.
When highlighting the quality of FBT cabinets, Hernandez said that "treble clarity always stands out in FBT systems and with Horizon VHA is no exception and adds the surprising power of the Sub HORIZON 118SA"
The combination of the installed equipment accurately addresses the needs of the Pavilion Vik, especially in delivering the highest levels of clarity for speech, singing and different performances. And, important for a complex like this, the durability and quality of FBT products mean that the Pavilion Vik by Jose Ignacio will enjoy the advantages of its new audio solution for many years.