Infinito
FBT PROMISES INFINITO CONTROL OF NETWORKED AUDIO
ITALY'S AUDIO SPECIALIST UNVEILS A PROPRIETARY SYSTEM MANAGEMENT SOFTWARE SUITE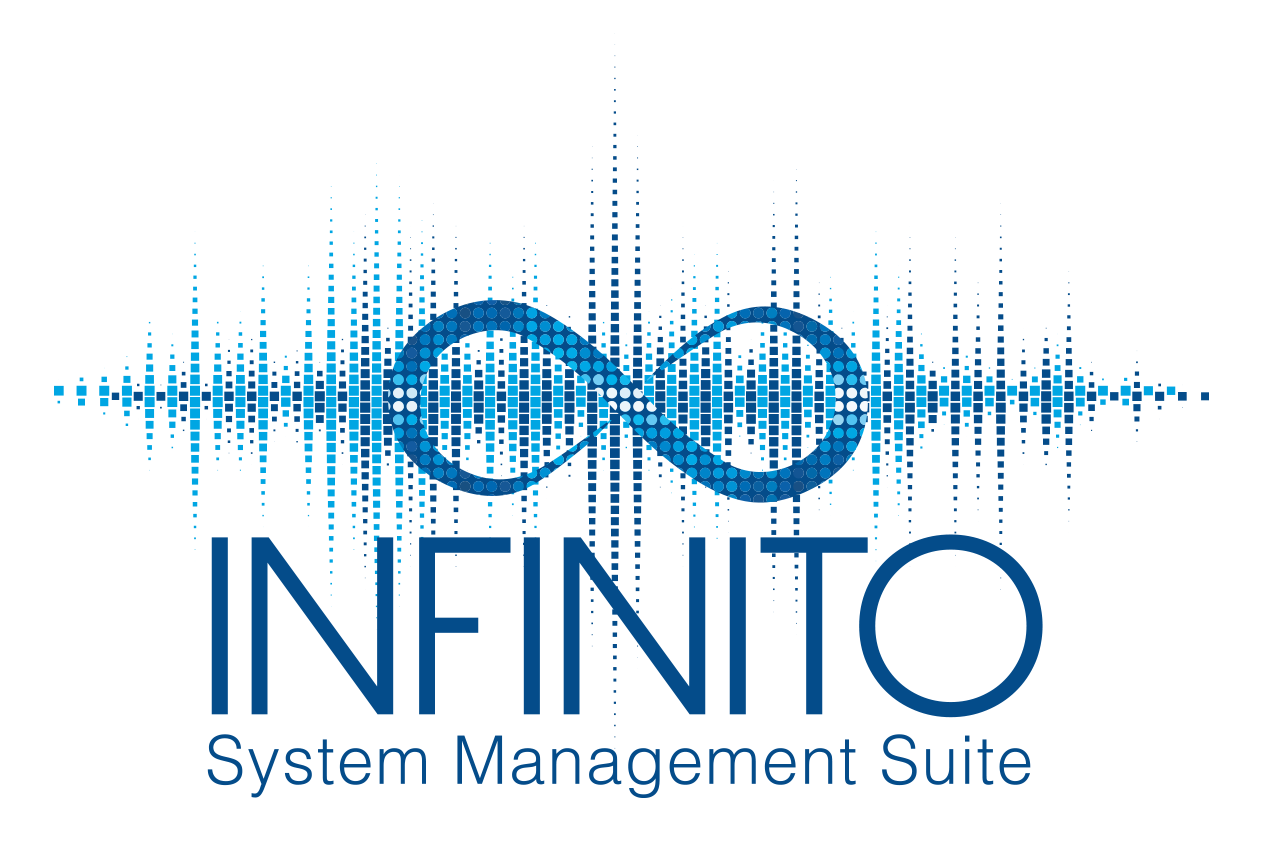 FBT is redefining the remote monitoring and control of professional sound reinforcement systems with the release of the INFINITO system management suite. Entirely developed in-house by FBT's Research and Development team, INFINITO delivers seamless operation of and new ease of use for all FBT active loudspeakers, matrix processors, and processing power amplifiers.
Leveraging the stability of industry-standard Windows 7, 8, and 10 operating systems, INFINITO utilises a TCP/IP protocol based on the proven AES70 Open Control Architecture (OCA) standard, and operates over the universally adopted Ethernet infrastructure for professional audio networking. More than 100 DSP devices can be connected on the same TCP/IP network with the added convenience of automatic IP address assignment. In addition, the status of all connected devices and the control of individual devices' parameters are all available in real time, giving the user instant and accurate user feedback via the touch-orientated graphical interface.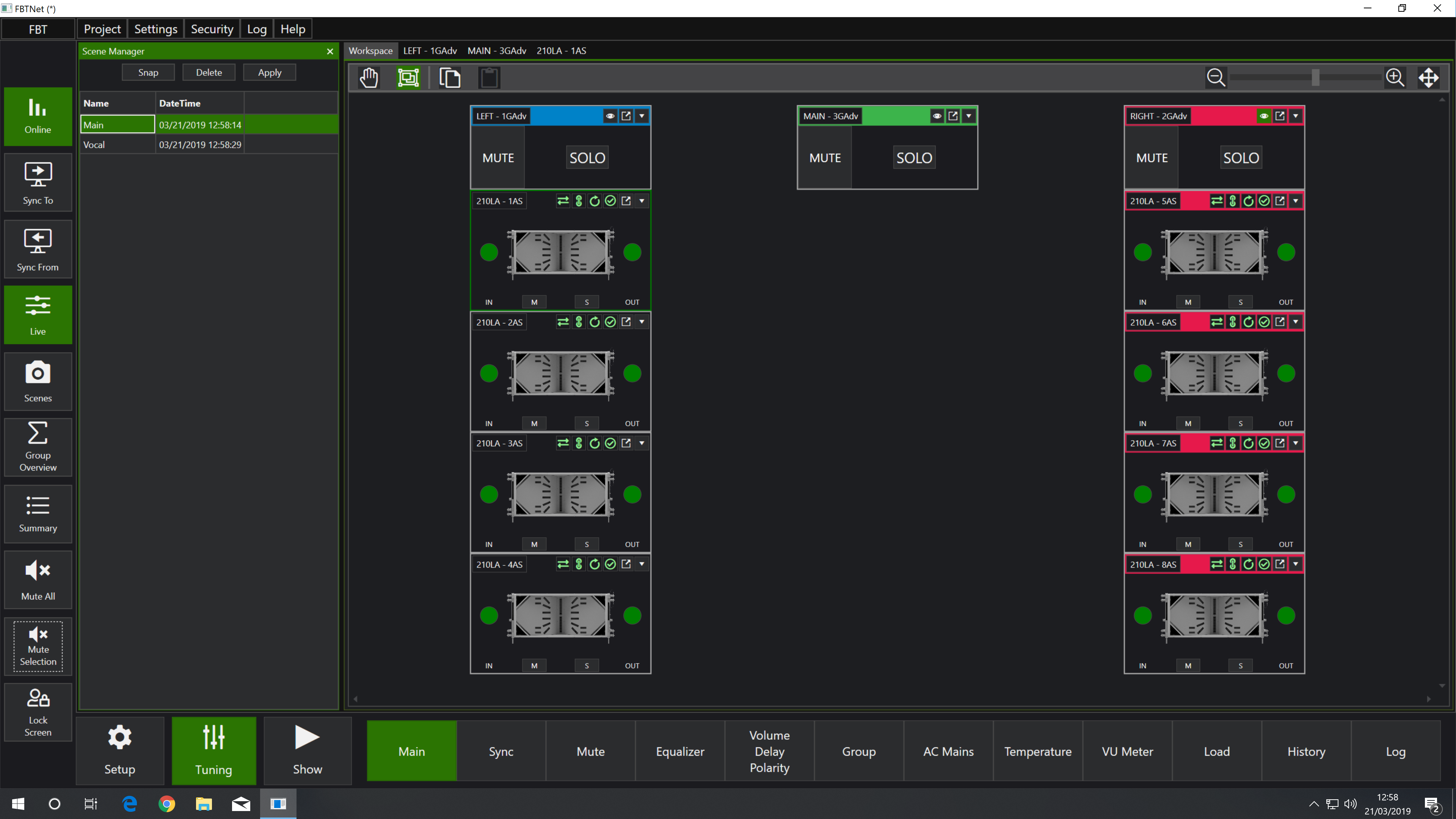 INFINITO also offers a wealth of labour-saving functions which are geared towards enabling best practice audio system design with the minimum of setup and configuration. Users can save time by designing a project off-line and in advance of an event by calling from FBT's comprehensive library of DSP-based devices; switching to on-line status at the show allows access to the three operation modes of SETUP, TUNING, and SHOW – each of these modes are security password protected to avoid accidental or unintentional changing of parameters.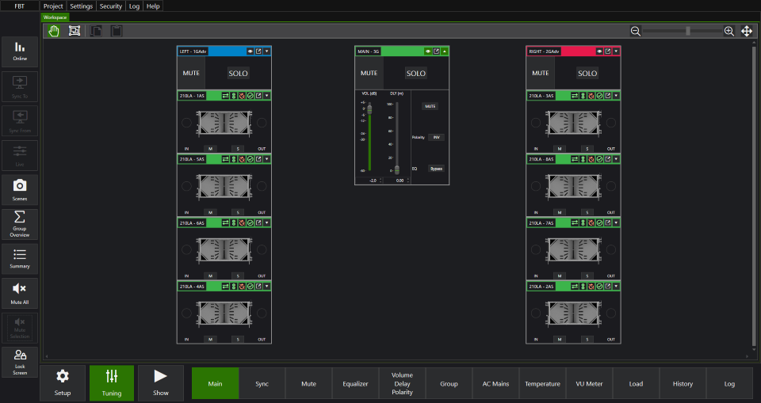 System technicians will similarly appreciate the ability to customise the interface's multi-level device control detail, giving the option to concentrate on an overview of the entire system in a single work space; or to focus solely on the parameters of a single device.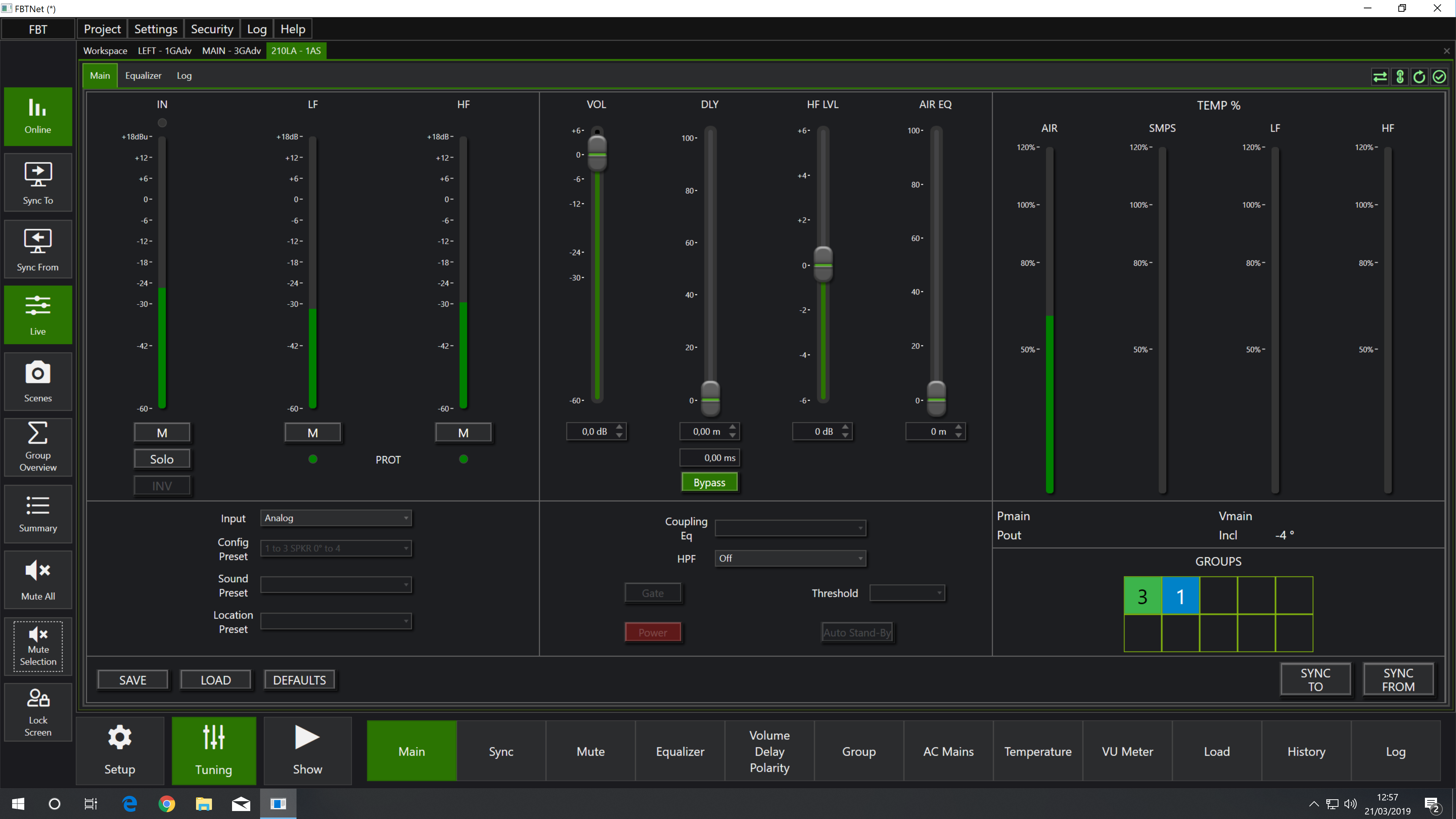 Powerful grouping features allow users to create groups of virtual networked devices and control them independently on two different levels – Basic or Advanced – making assignment and control easy for the operator; in addition, Group Contribution Overview enables the effect of group settings on device parameters to be quickly checked and modified.
Further flexibility is delivered courtesy of INFINITO's innovative GUI, which adapts readily to extremes of ambient lighting conditions, with its Day and Night skins ensuring high visibility even in bright sunlight conditions.
Compatible with Windows 7, Windows 8, and Windows 10
TCP/IP protocol based on AES70 (OCA Alliance) standard; ability to communicate with 3rd party devices and OCA compliant software
Entirely based on standard Ethernet infrastructure; requires only Ethernet cable
Connect more than 100 devices on the same TCP/IP network with DHCP or AUTO IP address assignment
Daisy chain between devices with hardware bypass function
Accurate real time control of all connected devices' parameters
Monitor the health and status of any connected device in real time
Intuitive fast-acting touch-oriented graphical user interface
Create custom Summary panels with immediate visual feedback; control specific parameters in table style format
Advanced and Basic group management: group is treated as a virtual device to simplify assignment and operation
GROUP CONTRIBUTION OVERVIEW table: user can check the contribution of each group settings to device parameters
Night and day skins adapt to ambient light conditions
Multiple Scene snapshot creation and recall
Extensive logging features
Automatic device firmware update
SETUP, TUNING and SHOW operating modes with security password to switch one to other, authorization settings to change parameters
OFFLINE and ONLINE operation mode: offline project design reduces soundcheck time
Extensive security management with lock screen and lock device functions
LIVE function: send settings to all devices or a single device in real time
Global 'SYNC TO' command and global Mute
Multi-level device control detail: monitor settings of the entire system in single overview, or focus on details of a single device