Installazioni
null
FBT installed at the JTC College, Roosendaal, The Netherlands.
30 giu 2021
FBT installed at the JTC College, Roosendaal, The Netherlands.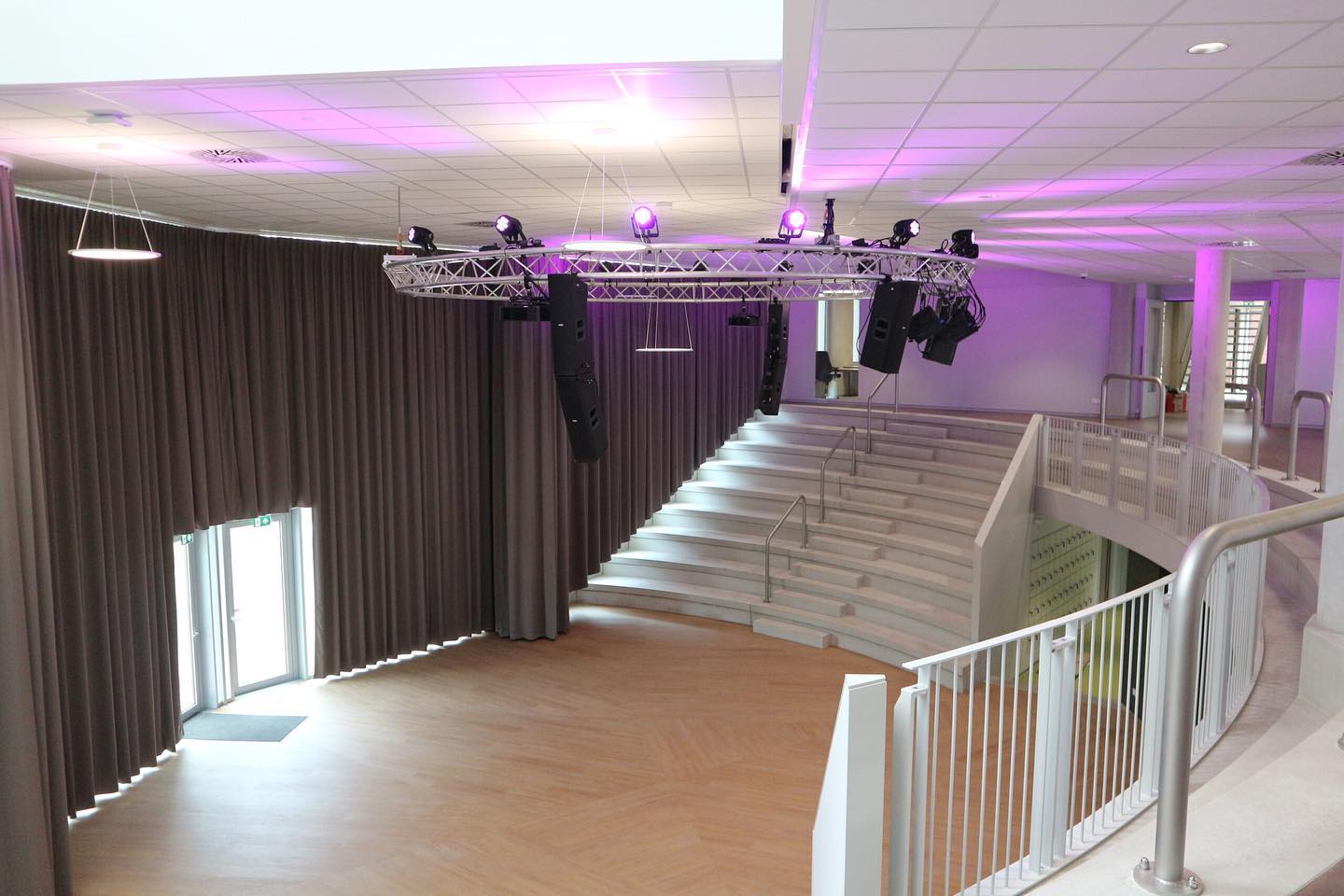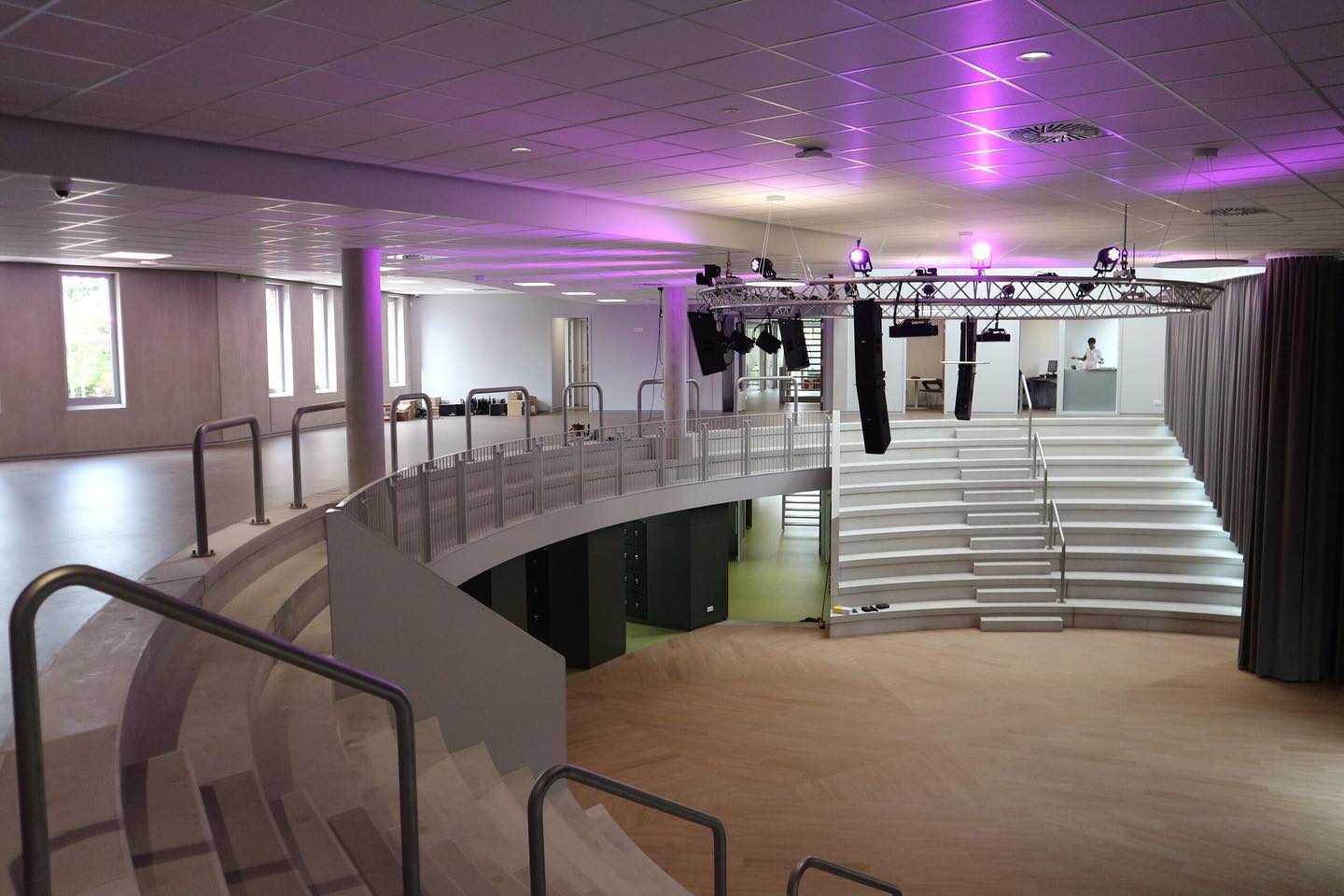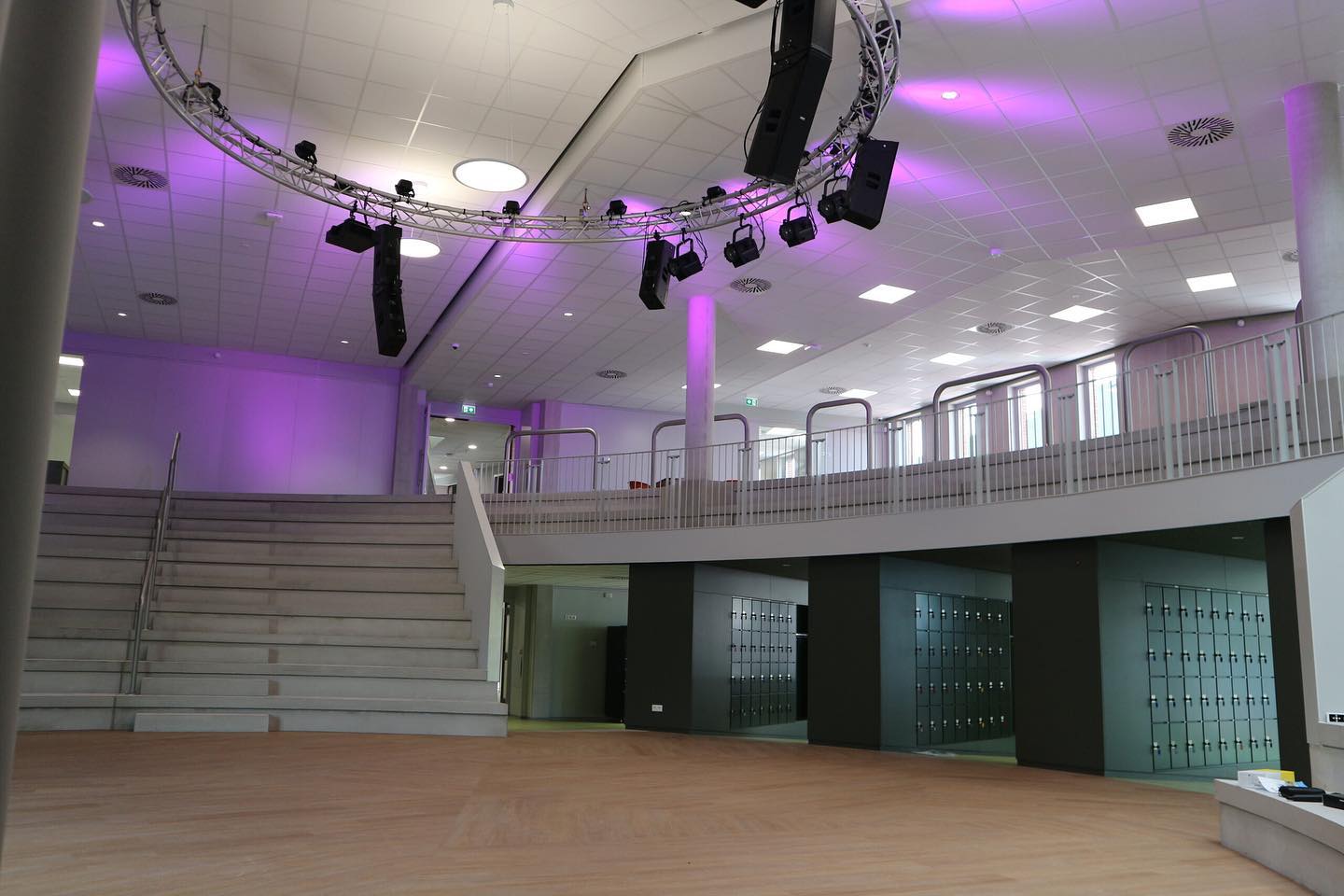 The students from 3 and 4 MAVO and 3 HAVO at the Jan Tinbergen College in Roosendaal have been taking lessons in the new building of the school, also known as the D-Wing, for over a month. The Arena is located on the ground floor of the building. This is a large round central space with rising benches around it. This space is used for breaks and for events within the school.
DO-IT was allowed to provide the Arena with a complete audio, video and light installation. Because the Arena is also used for musical performances, we have made sure that the sound can be heard throughout the arena by mounting speakers around a circle-truss construction. In addition, a compact subwoofer has been chosen, which is discreetly concealed in the curtain construction.
Two built-in projection screens have been mounted for image transfer. With the simple Barco system, the end-user can stream content to the screens at the click of a button, allowing quick switching during an event. Because the Arena is used for several functions, the space is also equipped with energy-efficient mood lighting in various colors. In addition, it is possible to highlight a person during a presentation or performance! The entire construction together is easy to control via an iPad, making it very user-friendly for the end-user.
They used:
6 x FBT CLA206 A
1x Mitus 212 FSA
1x DLM26
Do-It is specialized in either av integration for corporate and educational businesses.