null
FBT sale powers Singapore PC Show
07 Jun 2016
FBT sale powers Singapore PC Show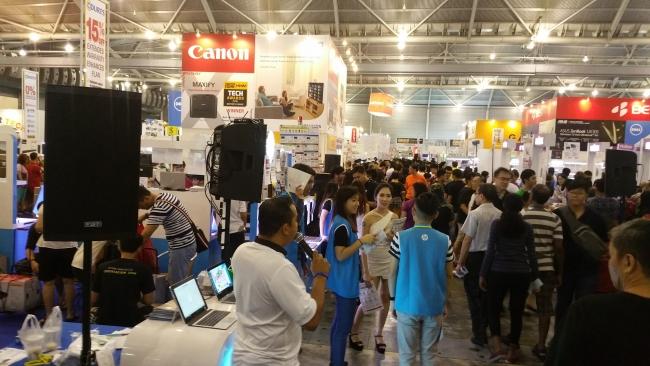 SINGAPORE: A large portion of the audio requirements at this year's Singapore PC Show were powered by FBT's X-Series speakers. Taking place from 2-5 June 2016 at the Singapore Expo Convention and Exhibition Centre, the exhibition is billed as Singapore's longest running IT and consumer electronics show. Rental company M/s Alvron Mediaworks purchased approximately 100 X-Series models to rent to exhibitors for the duration of the show. The sale was made through the manufacturer's regional distributor, Meditec Trader Pte Ltd.
Following the show's closure, owner of M/s Alvron Mediaworks, Alvin Ng, reportedly received positive feedback from both the organiser and exhibitors. 'Even though the organisers set and locked the preset output from the speakers, there is good sound clarity, and we do not need to outdo or compete with our co-exhibitors for audibility.
"The visitors were also pleased with the improved ambience as the sound from the loudspeakers is not jarring," he added, "even though several exhibitors conduct promotional sales pitches at nearby booths at the same time."